ATTENTION –
The Clinic at Waimea
will be CLOSED during the hours of 12 noon  to 1:30 PM effective Monday, 5/4/20.
Elective Surgeries – to restart on Monday, 5/4/20.  A COVID test is required prior to surgery.
---

The Kauai Region Clinic Telehealth platform is now available for you to have a video or phone appointment with your provider, making routine healthcare more convenient and safer for you.  Learn More
---

Coronavirus (COVID-19) 
Overview
Our focus at Hawaii Health Systems Corporation, Kauai Region (KVMH, SMMH and its clinics), is to keep our residents and patients safe. In light of the three cases identified on Kauai and the other cases identified on Oahu, Maui, and the Big Island we are implementing tighter restrictions. This includes implementing screening stations at designated entry points to our facilities and suspending visitation to our acute and long-term care units. Exceptions are being made on a case-by-case basis for minors, OB patients and those reaching the end of their life. We are taking steps to reduce the potential risk and to keep you, our patients, visitors, staff, and community safe.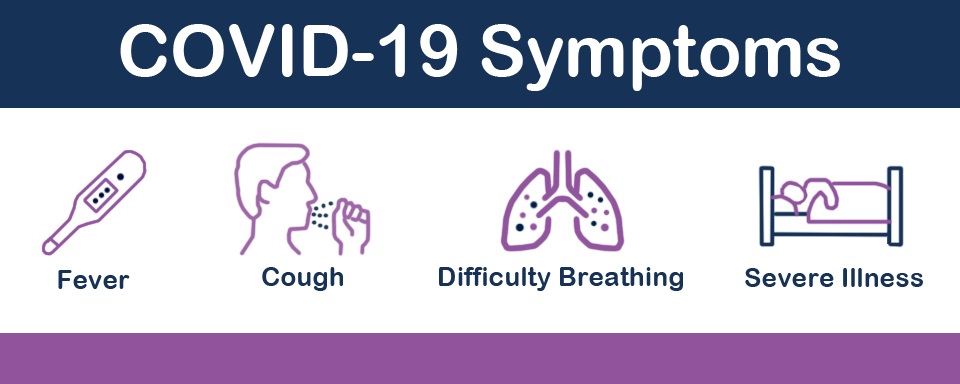 Precautions for our Kūpuna (Seniors)
 Kūpuna (our Seniors) are at a greater risk for COVID-19, especially those who have underlying health conditions. The Hawaii Department of Health recommends that older adults and individuals with underlying health issues avoid non-essential travel, including cruises, avoid large crowds. Remember to wash your hands often and keep medications and groceries on-hand.
Guidance for Patients with Clinic Appointments
Patients who are sick and have an appointment with their physician for a regular check-up, will need to change your visit to when you are feeling better.  Please contact us so we can reschedule your appointment. 
If you'd like us to check you because you are sick, call your primary care provider. You may be able to get checked by phone, or communicate with your provider through the CernerHealth portal.
We are following the advice of the experts at the CDC and the Hawaii Department of Health who tell us that people who are mildly ill should stay at home, unless they need help for that illness.
 Visitor Restrictions
Limited Visitation opened for our LTC Residents and Acute Patients on Tuesday, September 29th, 2020.  Visitors will be required to screen for COVID exposure prior to visitation and may be denied access if they are considered a risk.
 
Regular visitation hours for Acute Patients are Monday-Friday 10:00am – 5:00pm and 10:00am – 3:00pm on Saturday, Sunday, and Holidays.
Acute patients can designate up to two people that may visit one at a time during these hours.
OB Patients are allowed to have one support person stay with them and one additional designated visitor during regular visitation hours.
LTC residents are allowed to have scheduled visitation.  Times vary at KVMH (338-9288) and SMMH (823-4146) LTC Units.  Please call to schedule your appointment.
Special exceptions may be made on a case-by-case basis for critical and end-of-life patients.
 New Entrances for Patients and Visitors at HHSC Kauai Region Hospitals
As there are more confirmed cases identified on Kauai in addition to others identified throughout the state, we are taking measures to restrict visitors to our facilities and ensure appropriate infection control measures are followed upon entry.
Effective Saturday, March 14, 2020, access to our hospitals will be limited to the following:
KVMH – there will be screening stations set-up at each entry point.
Front entrance, clinic side entrance, and back entrance from therapies.
SMMH – there will be a screening station set-up at the entry point.
Main lobby front entrance. `
What you can do to stay healthy
Take a moment to review what you can do to stay healthy. These prevention tips are recommended by the Hawaii Department of Health and Centers for Disease Control and Prevention and are listed below to help protect yourself and our community.
Wash your hands often with soap and water for at least 20 seconds.
If you haven't already this season, get you flu shot.
Clean and disinfect frequently touched objects and surfaces.
Avoid close contact with people who are sick.
Avoid touching your eyes, nose, and mouth.
When around people who do not live in your household:

Wear face masks
Maintain physical distancing of 6 feet
Hawaii Health Systems Corporation – Kauai Region Preparedness
At the Hawaii Health Systems Corporation Kauai Region facilities – Kauai Veterans Memorial Hospital, Samuel Mahelona Memorial Hospital, The Clinics at Waimea, Port Allen, Kalaheo, Kapaa and Urgent Care at Poipu – are prepared to care for patients with COVID-19. We continuously train and practice for situations such as this. We are in close contact with the Hawaii State Department of Health for the latest information about COVID-19. It is part of our commitment and responsibility to our patients, visitors, and staff to reduce risk and keep you safe.
Links
Centers for Disease Control (CDC) – cdc.gov
CDC: Symptoms & Testing – https://www.cdc.gov/coronavirus/2019-ncov/symptoms-testing/symptoms.html
Hawaii State Department of Health – health.hawaii.gov
---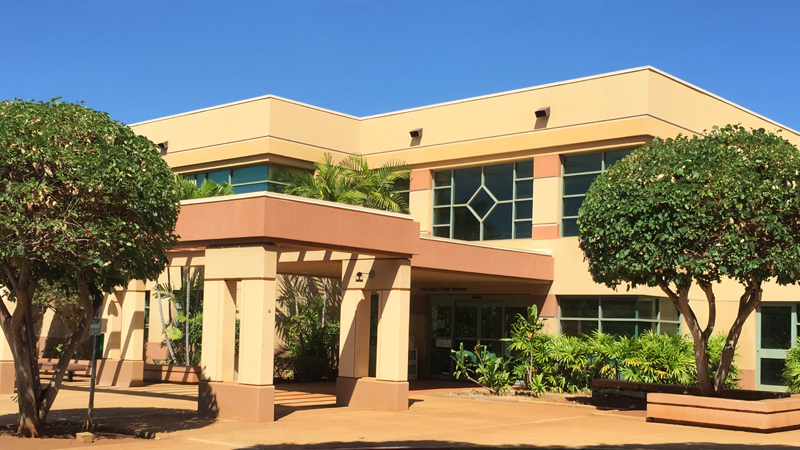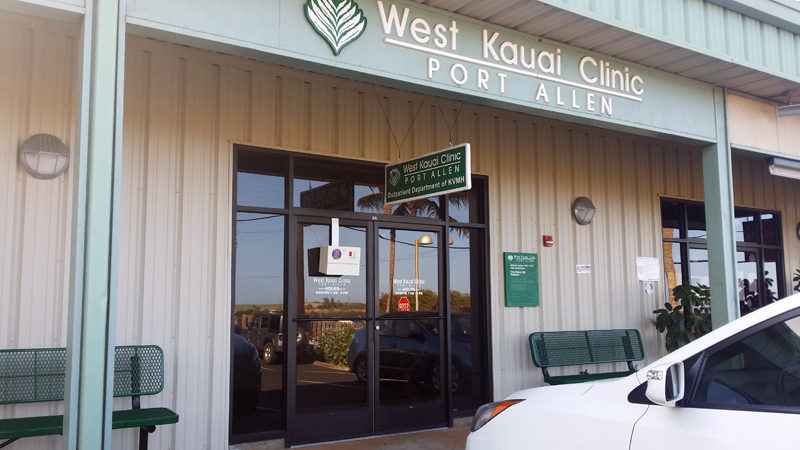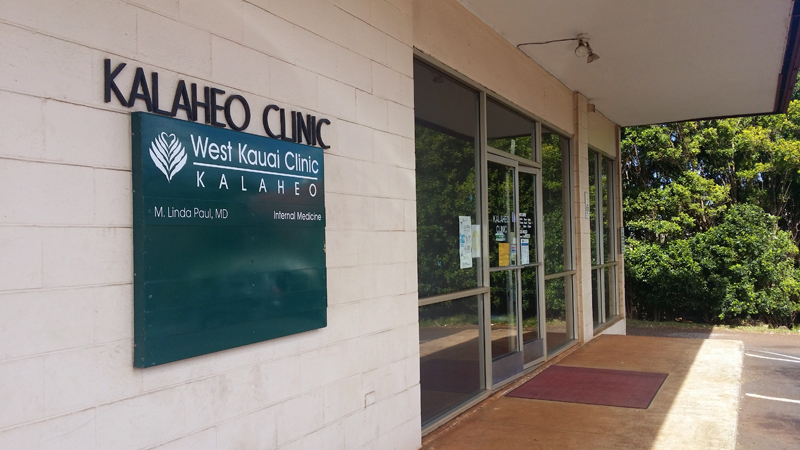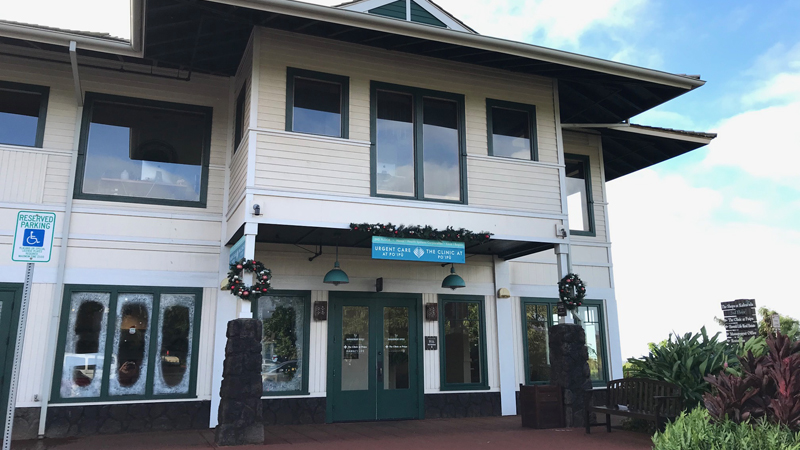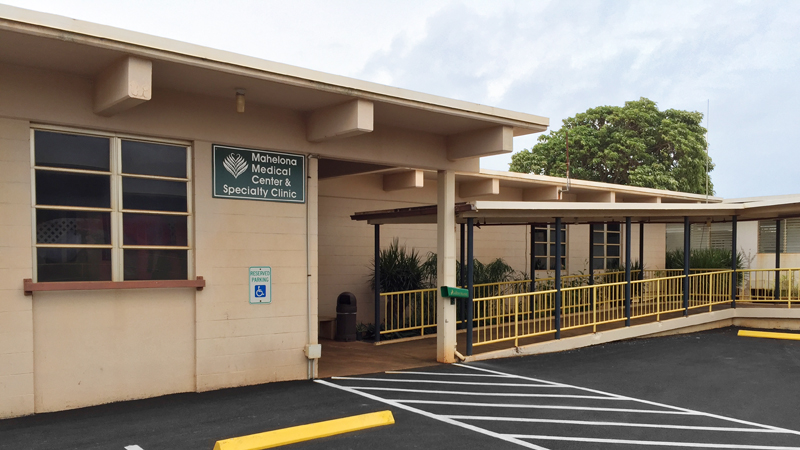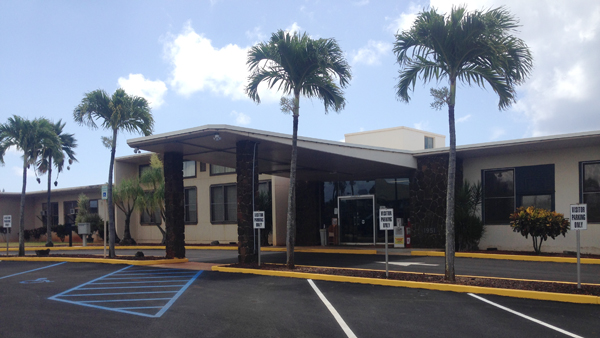 The Kauai Region Healthcare Facilities were established in 1996 through the passage of Act 262 of the Hawaii State legislature.  Through this passage, the Hawaii Health Systems Corporation (HHSC) was formed.  As a part of the HHSC organization, the Kauai Region Healthcare Facilities are "safety-net" facilities that deliver essential medical care to surrounding communities serving everyone in need of medical attention, regardless of the patient's ability to pay.
The Kauai Region Healthcare Facilities is comprised of the following hospitals and primary care clinics: 
The Kauai Veterans Memorial Hospital (KVMH) was named in honor of Kauai Veterans and has been a part of the community since 1957. KVMH is a full service Critical Access Hospital (CAH). 
The Samuel Mahelona Memorial Hospital (SMMH) originally opened in 1917 as a 50-bed hospital for local tuberculosis patients.  In 1996, SMMH became part of the HHSC Kauai Region Healthcare Facilities.  In 2005, SMMH became a CAH Hospital and opened a 24-hour emergency department.
Our primary care clinics are strategically located in various towns across the island and assist in providing easy access to healthcare for our Kauai island communities and visitors alike.
---
Statement of Non-Discrimination
Hawaii Health Systems Corporation, its Regions and Facilities comply with applicable Federal, State and Local civil rights laws and rules and do not discriminate on the basis of race, color, ancestry, national origin, religion, age, disability, sex, sexual orientation, or marital status.
Click here to see a full Notice of Non-Discrimination
---
Language Access Services