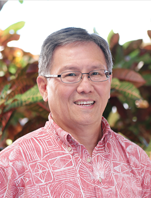 Lance Segawa, FACHE, MPH, NHA, Regional Chief Executive Officer – Lance is a passionate, highly skilled and proven health care executive who embraces leadership concepts of organizational improvement and excellence through the creation of a positive/supportive work environment focused on team concepts, an organizational culture of accountability, and a commitment to evidence based decision making.  With over 41 years of health care leadership experience his competencies embraces a wide range of governance, leadership, communication, negotiation, project management, and conflict resolution skills necessary to lead a multi-hospital system.  His accomplishments include improving hospital operations post-bankruptcy, implementing organizational culture change utilizing Studer tactics, creating enhanced charge capturing systems to maximize revenue, right sizing hospital operations utilizing productivity models, and facilitating governance and strategic planning training for boards and executive teams.  Lance enjoys coaching and mentoring and believes high performing organizations place a high priority on their employees.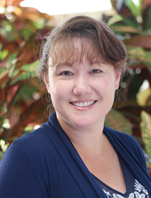 Christine M. Asato, CPA, Regional Chief Financial Officer – a financial healthcare management executive with over 21 years of progressive experience in audit, financial, operational, and business intelligence.  Christine oversees all finance functions of the Kauai region that include revenue cycle, financial reporting, treasury management, financial analyses, and information technology.  She is responsible for guiding the financial strategies and setting the financial priorities of the Kauai Region.  Christine is a graduate of the University of Hawaii at Manoa and holds a Bachelor of Science degree in accounting.  She is also a certified public accountant in the State of Hawaii with six years of external audit experience at Deloitte and Touche.  Prior to joining the Kauai region, Christine served as the State of Hawaii's Lead Practice Facilitator for the Comprehensive Primary Care program, and worked at the corporate office of Hawaii Health Systems as the Director of Internal Audit and then the Director of Business Intelligence.   She joins the Kauai Region as a respected leader promoting strong ethical and high performance standards.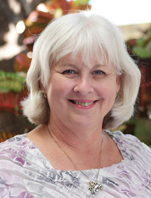 Cheryl Tennberg, RN, BSN, NHA, Regional Chief Nurse Executive – a healthcare leader with over 40 years of nursing expertise and leadership has lived and worked on Kauai since 1978.   She received her Associate of Science in Nursing at Everett Community College in Washington State in 1977 followed by her Bachelors of Science in Nursing from the University of Hawaii in 1989.   Cheryl joined KVMH in 1990 and in her newest role, she is accountable for nursing practice across the HHSC, Kauai Region.  This includes clinical nursing leadership for the planning, organizing, directing, coordinating and evaluating patient care to ensure it is consistent with the Kauai Region mission, vision and values.  Cheryl is passionate about nursing and is grateful for the opportunities that are presented every day to care for our community's healthcare needs.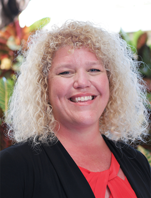 Sherry Lauer, RN, BSN, Regional Chief Quality Officer – a healthcare leader with over 24 years of experience in nursing, managing clinical operations, ancillary and support services across the care continuum.  Sherry received her education from the Lourdes College and St. Vincent School of Nursing respectively.  She is skilled at fostering capabilities in others to successfully navigate and lead change.  Sherry and her team coordinate quality, regulatory, risk, infection control, utilization review/case management and social service activities across the region.  Sherry collaborates with the clinical and support departments to align quality outcomes and patient safety with clinical practice for the entire Kauai Region.  The focus of Sherry's work is to ensure healthcare provided in Kauai Region is patient-centric, clinically relevant, operationally effective, and regulatory compliant.