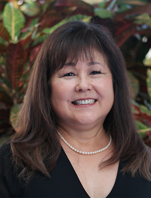 Donna Okada-Asher, Chair – was born on Kauai and attended Kekaha Elementary and Waimea High Schools.  She continued her Education at the University of Hawaii, Manoa where she earned a Bachelor of Science Degree in Medical Technology.

Diagnostic Laboratory Services, Inc. (DLS) employs her where she currently holds the position of Senior Marketing Representative and is in her 16th year.  She is based on Kauai but her area of responsibility includes Maui, Molokai and Hawaii Island. This necessitates her to travel off island three to four times a week.

Prior to her current assignment she practiced as a medical technologist for twenty years for both DLS and SmithKline Beecham Clinical Laboratory.

Donna is married to Roy Asher and they have three children, Stevie, Evan, Marissa and a Grandson Lyon. She cherishes the time she spends with her family especially her Grandson. Her interests are in traveling abroad and relishes coordinating and planning the Family vacations. She has a passion for motorcycles and annually accompanies her husband on cross-country runs across the continental States and to date has explored 46 States in addition to four Canadian Provinces.   

Donna enjoys her time on the Hawaii Health Systems Corporation-Kauai Region Board. It been both an honor and rewarding time.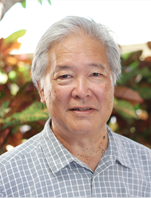 Dee Crowell, Vice-Chair – Mr. Crowell was born and raised in Waimea.  He attended the Kamehameha Schools, and the University of Southern California, where he received a degree in Architecture. He is a Licensed Architect in the State of Hawaii.

His professional career is split between the private and public sectors.  He spent seventeen years in Honolulu as an architect.  He was one of the founding partners of Urban Works, Inc., an architecture and planning firm.  He returned to Kauai to work in the County Planning Department, where he served as the Planning Director from 1993 to 2003. After leaving the Planning Department, he worked in the private sector, including jobs at Kukui`ula Development Co., and Princeville Development Co. He returned to the Planning Department to serve as it's Deputy, from 2010 to 2015. He also served on the Kaua`i Board of Water from 1997 to 2003 and from 2008 to 2010.  Mr. Crowell currently serves on the board of the Kaua`i Island Utility Cooperative (KIUC). He also owns his own consulting company.  He currently resides in `Ele`ele, with his wife, Kathy.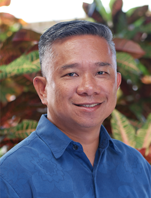 Tito Villanueva, Secretary/Treasurer – Mr. Villanueva is responsible for Kaua'i County Emergency Medical Services operation. He was born and raised in Apayo, Philippines. Starting out as a Navy Corpsman, he is a State and nationally certified EMT with 25 years of experience for AMR and its predecessor companies. He also has a B.S. degree in business management. Mr. Villanueva is a member of the Hawaii Trauma Advisory Council and a member of the Kaua'i Keiki Injury Prevention Coalition. He is a nationally certified child passenger safety seat technician. Certifications- BLS training center faculty for the AHA, CPR/First Aid instructor, successfully completed Senior workshop for all-hazards preparedness, successfully completed pediatric disaster response and emergency preparedness, completed planning for the unique evacuation and shelter-in-place needs of people with medical dependencies during disaster, completed USFA Type 3 Incident management training, ICS 300- intermediate ICS for expanding incidents, ICS 400- advanced ICS, Firefighter 1 and 2, fire instructor 1, airport rescue and firefighting, Haz-mat awareness, and Haz-mat operation.

Affiliations- Wilcox Hospital stroke committee, State Health Planning Development Agency – Kauai Sub-area Advisory committee and CON panel review, Hawaii health system corporation- Kauai region board member, HHSC Kauai region CQI committee, Kauai fil-am chamber of commerce board member, Kauai Filipino Council board member, East Kauai Lions, prevent suicide task force, violence prevention coalition, child death review, Kauai Trauma Advisory Council, and Kauai Fire Dept. Emergency Medical Services committee.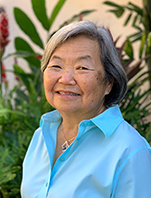 Glenda Nogami Streufert, Director – brings a wealth of experience and knowledge to the HHSC Kauai Region.  Having grown up on the Island of Lanai to moving to the Midwest, to Germany and later to Washington, DC, and Pennsylvania, she has experienced life with a broader perspective.  She has worked in both academic and governmental positions.  Most recently, she's served as the Chair of the Kauai County Planning Commission where hearings for zoning and land use permits are reviewed and decided upon.  Dr.  Nogami-Streufert also managed the Kauai Civil Defense Agency (now Kauai Emergency Management Association).  She holds a Bachelor's, Master's and Ph.D. from Purdue University and enjoys many activities in her spare time.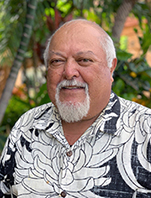 Ernest Kanekoa, Director – has over 40 years of experience in the Hotel, Security and Food and Beverage services.  The owner of the Kalaheo Steak and Ribs, he focuses on giving back to his community through time spent on different boards and service associations such as the Hawaii Business Association, the American Society of Industrial Security, the Honolulu Zoo, the Kauai Security Association and the Molokai Visitors Association.  He holds a Bachelor's Degree in Travel Industry Management from the University of Hawaii, Manoa and other degrees and certificates from the Kapiolani Community College, the Honolulu Community College and the Pan American Air Pacific School respectively.  Mr. Kanekoa enjoys outdoor activities such as body surfing in his spare time.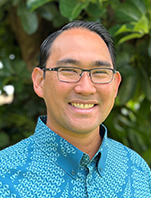 Christopher Yuh, Director – is a graduate of Kamehameha Schools Kapalama.  He attended the University of Nevada at Las Vegas and graduated with a Bachelor's Degree in Accounting with a Minor in Information Systems.  He started his career in accounting and analytic positions graduating to leadership roles contributing to cost savings and revenue generating responsibilities in tourism, aviation, and utility industries.  Mr. Yuh is the Manager of Finance, Risk, and Analytics of Kauai Island Utility Cooperative where he plays a pivotal role in the long range financial strategies of our local electric coop.  In his spare time, he serves on the Kauai Community College Advisory Committee and enjoys golfing.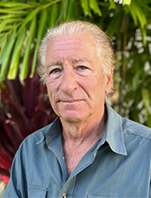 Theodor David Rintel, MD, Director – received a Bachelor of Arts in Chemistry from the Antioch College in Ohio and received his Doctorate of Medicine from George Washington University in Washington DC, Maryland.  He completed his Surgical Internship and Residency with the Yale University in New Haven, Connecticut.  He continued with a Fellowship in Anesthesiology and Neuroanesthesiology from Harvard University.  His professional experience includes over 30 years of Surgery, Anesthesiology and Neuroanesthesiology experience on the US mainland and South Pacific.  In his spare time he enjoys guitar composition, jet skiing, diving and hiking with his dogs.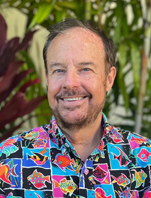 Walt Barnes, Director – has been a Kauai resident since 1996.  He plays an active role on Kauai in land conservation, energy, and STEM education.  Walt served as a Director for the Kauai Public Land trust, a founding Director of Kauai Island Utility Cooperative and its foundation, and as a director and past President of the Garden Isle Racing Association.  Walt led Kauai's first middle-school robotics team and has served in advisory capacities for STEM programs at Kauai Community College.

Walt also teaches Vinyasa Yoga and Yoga Nidra meditation, with certifications from the American Council on Exercise and from Yoga Alliance.  He believes Yoga movement and Yoga mediation are inseparable parts of a complete practice which is deeply healing and can protect the mind and body from stress and the demands of daily life.

Professionally, Walt is a lead scientist in AT&T's Chief Security Office inventing new ways to protect AT&T, its approximately 100 million customers, and their more than 200 million connected devices from cyberterrorists and nation-state adversaries.  He is the architect for AT&T's cyber governance, risk, and compliance programs.  As one of the original architects for Bell Labs' Computer Division Walt designed fault tolerant computer systems, and on loan to France he contributed to the early success of their Minitel network.  Walt also designed robotic blood analysis systems for Abbott Labs and directed R&D for reliability and resilience for Motorola's Internet Content Services Division.

Walt holds a BS in Computer Science from the University of Kansas and a MS in Electrical Engineering from Northwestern University.

Walt is an avid cyclist, hiker, SCUBA diver and woodworker.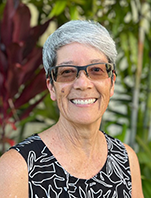 Madeleine Hiraga-Nuccio, Director – has spent many years involved in healthcare systems and non-profit clinics.  She served as the executive director of the Westside Neighborhood Clinic in Long Beach and was a consultant to non-profit health care clinics in Los Angeles.  In earlier work, she was involved in juvenile justice and adult corrections.  She now serves as the Chief of the Kaua`i Family Guidance Center with the Hawai`i State Department of Health in the Child and Adolescent Mental Health Division.

Madeleine recognizes that her choice of social work as a profession, her commitment to social justice, her focus on social determinants of health (upstream health factors), and overall fascination with public health evolved from the values instilled by her family of origin and refined by many committed people whose paths she has touched.

Madeleine has lived on Kaua`i for 25 years with her wife Maureen on agricultural land shared at any given time with laying hens and other domesticated animals.  She enjoys doing the yardwork that comes with this property and watching English Premier League football.