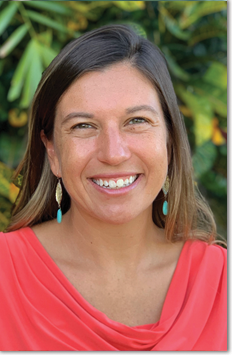 "Everyone deserves to live in a healthy and safe community. My goal is to care for you and your family so that we can all be part of that community together. I am so excited to make Kaua`i my home."
Specialties:
Board Certified in Family Medicine
Education:
College:

Bachelor of Arts, Religious Studies and minor in Global Public Health
University of Virginia (UVA), Charlottesville, VA

Medical School:

Doctor of Medicine, May 2017
Eastern Virginia Medical School (EVMS), Norfolk, VA
Residency:
Chief Resident – Family Medicine Residency, June 2020
University of Arizona (U of A), Tucson, AZ
Interests within Medicine:
Caring for everyone in your family (babies to grandparents)
Prenatal care, obstetrical care and birth control
Preventative medicine and healthy living
Languages Spoken:
Personal Interests: Enjoys mountain biking, soccer, hiking, running, kombucha brewing, surfing, bachata dancing, reading and cooking.